Wall mounted LED Display
Product Detail
Parameters
Application
Video
Product Tags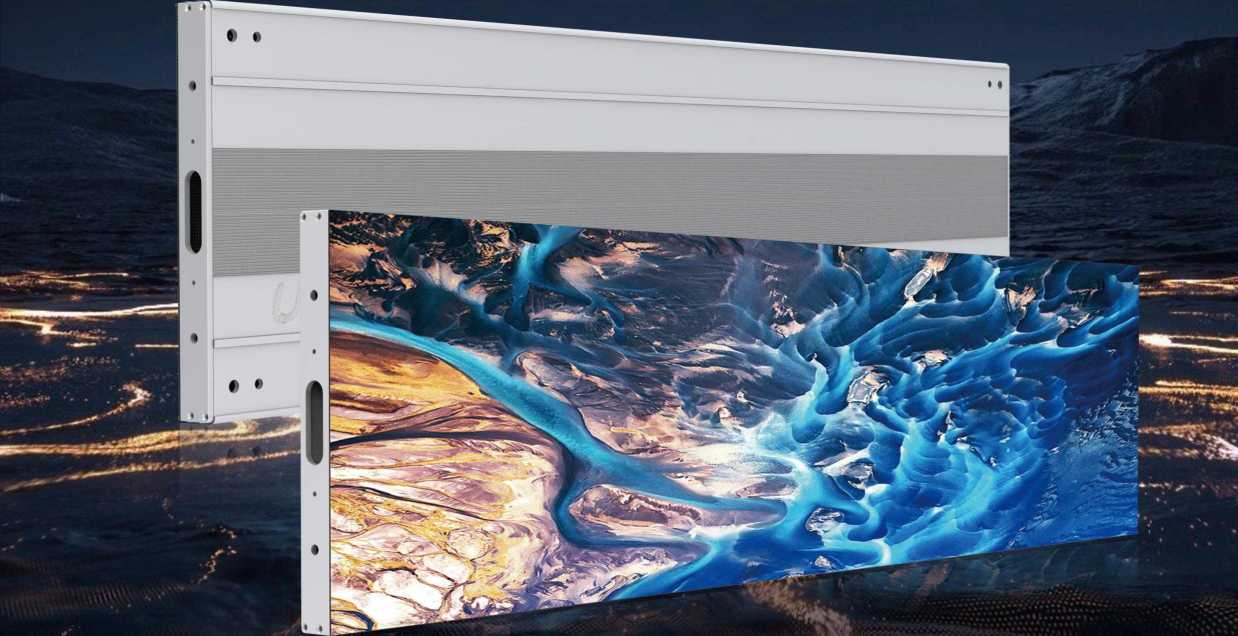 Ultra-thin (thickness only 28mm) • Ultra-light (cabinet weight only 19-23kg/sqm) • All front maintenance, simple structure and easy installation • High brightness and contrast, good color saturation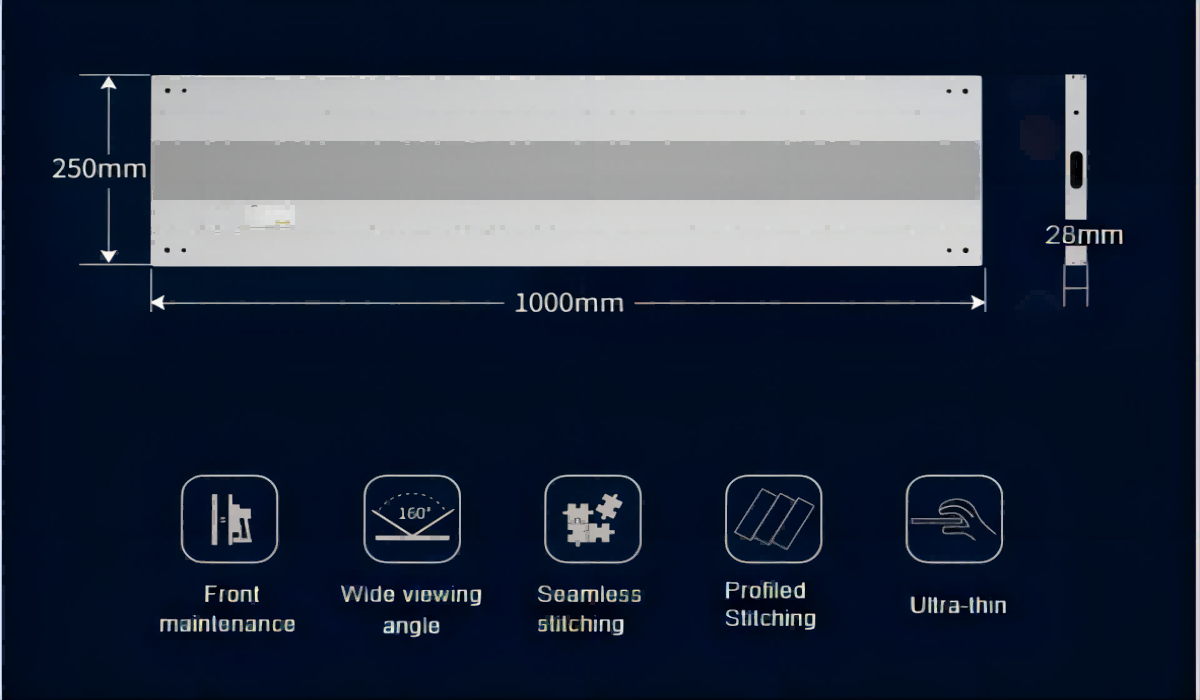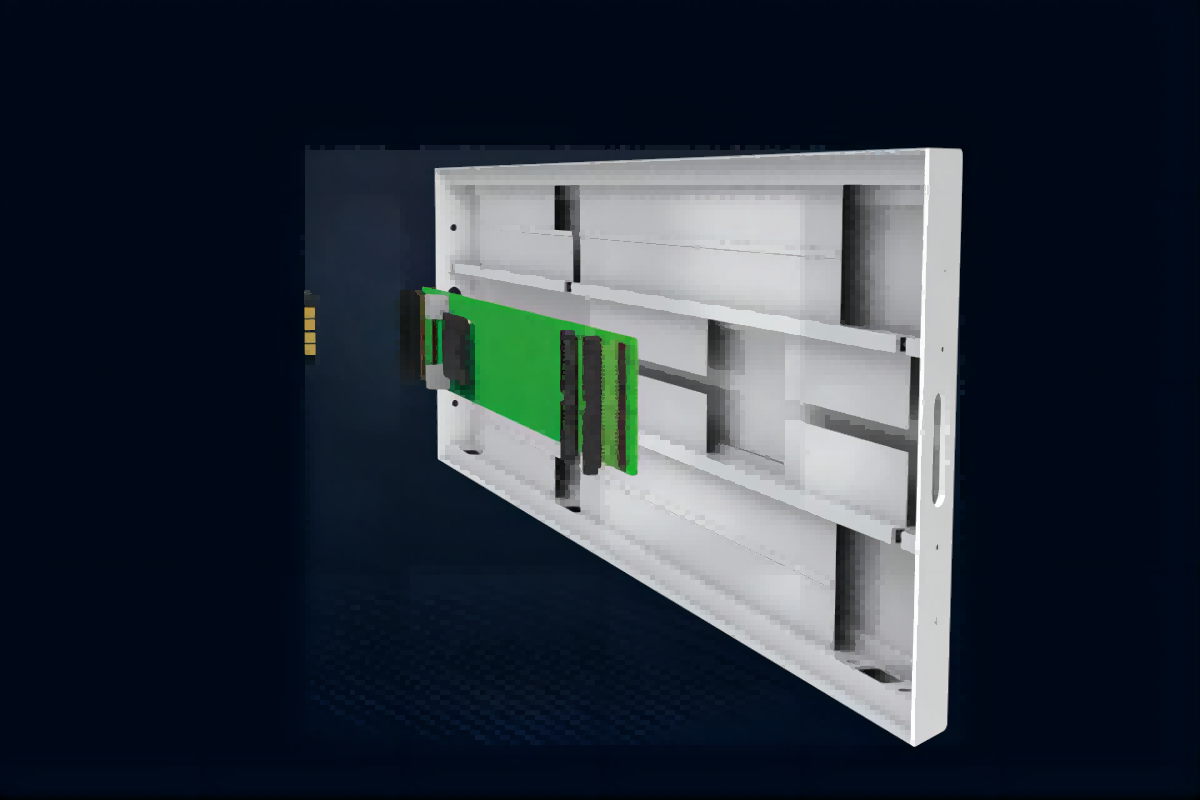 Full front maintenance design for easy installation
Due to the ultra-lightweight of the panels, they can be installed directly on wooden or concrete walls, and all parts are serviceable from the front.
Diversified installation methods
Direct wall-mounted installation, no need steel structure.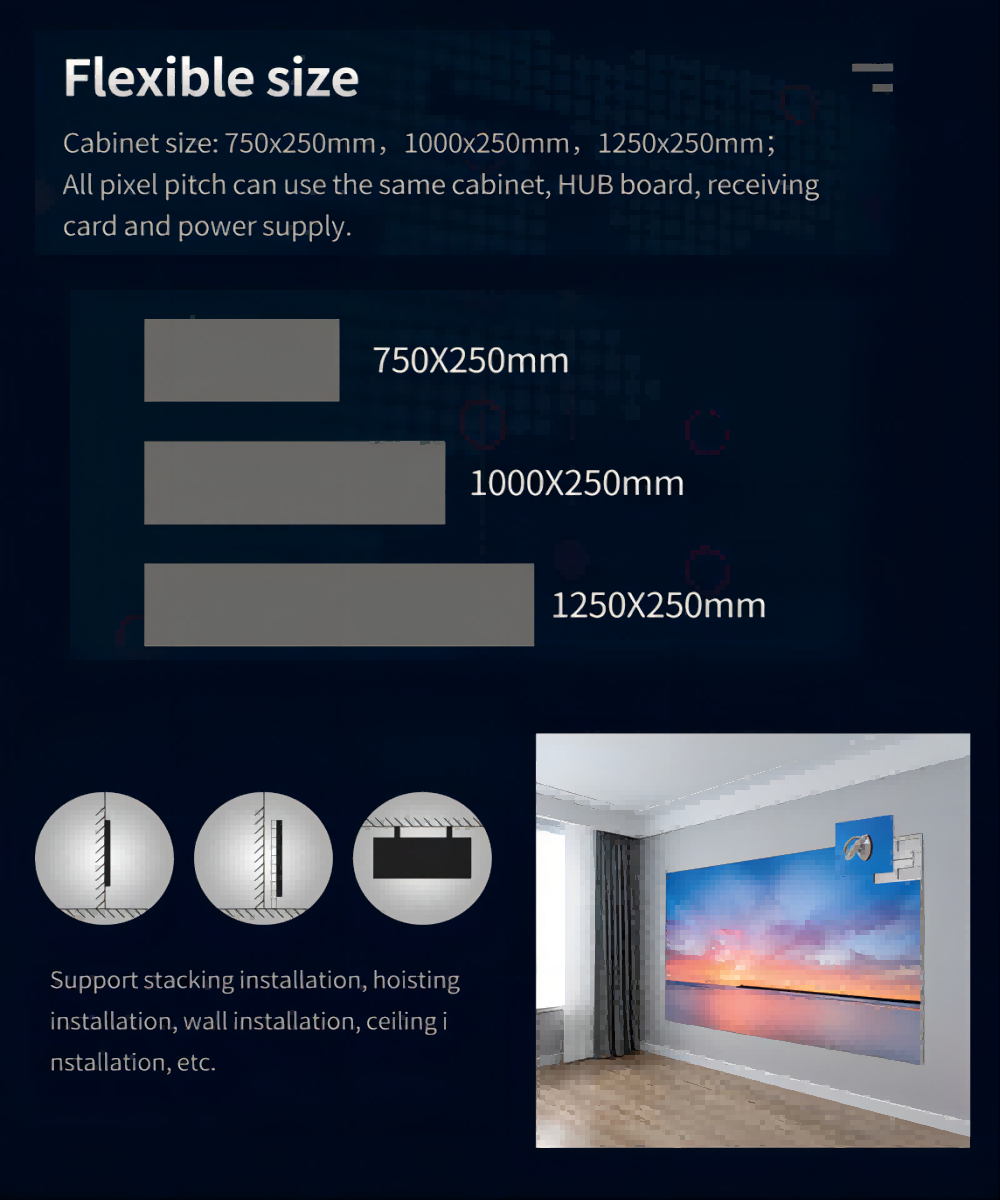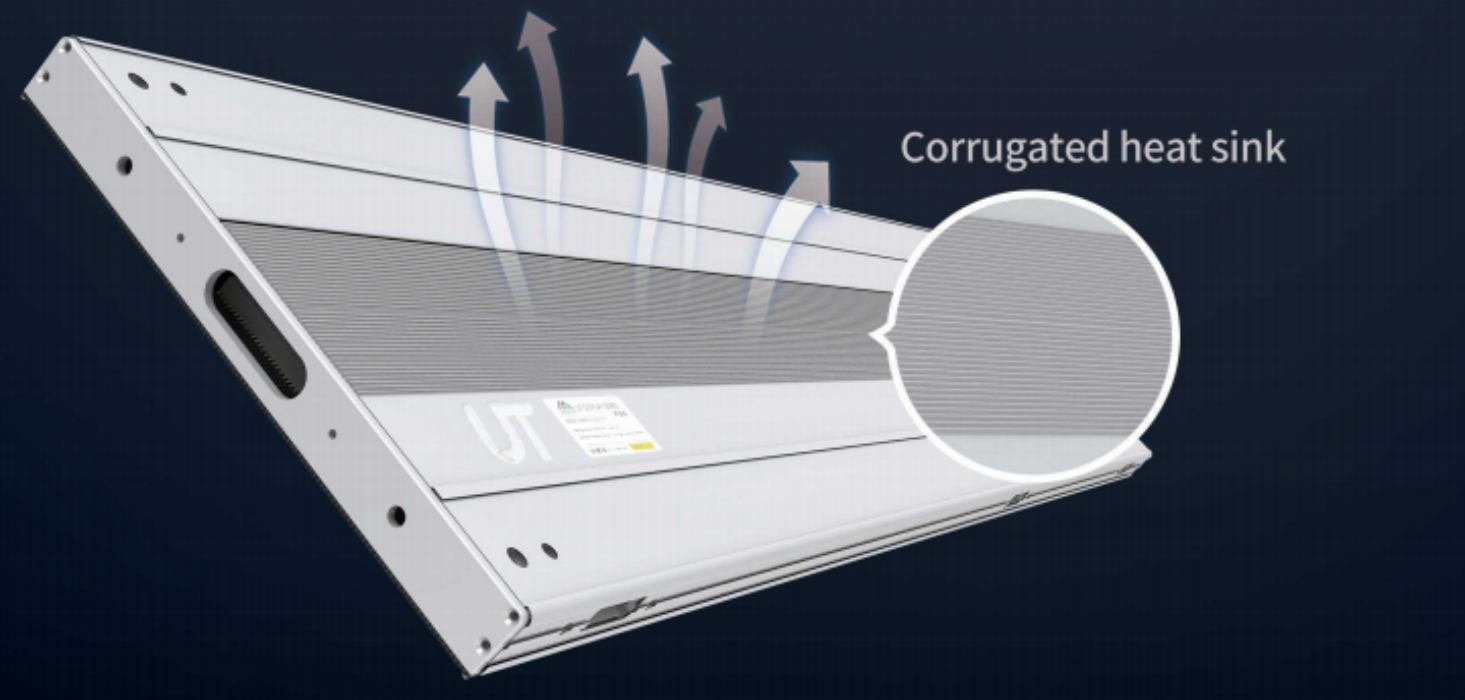 Corrugated heat sink can expand the heat dissipation area
Support right angle seamless splicing, perfect visual effect.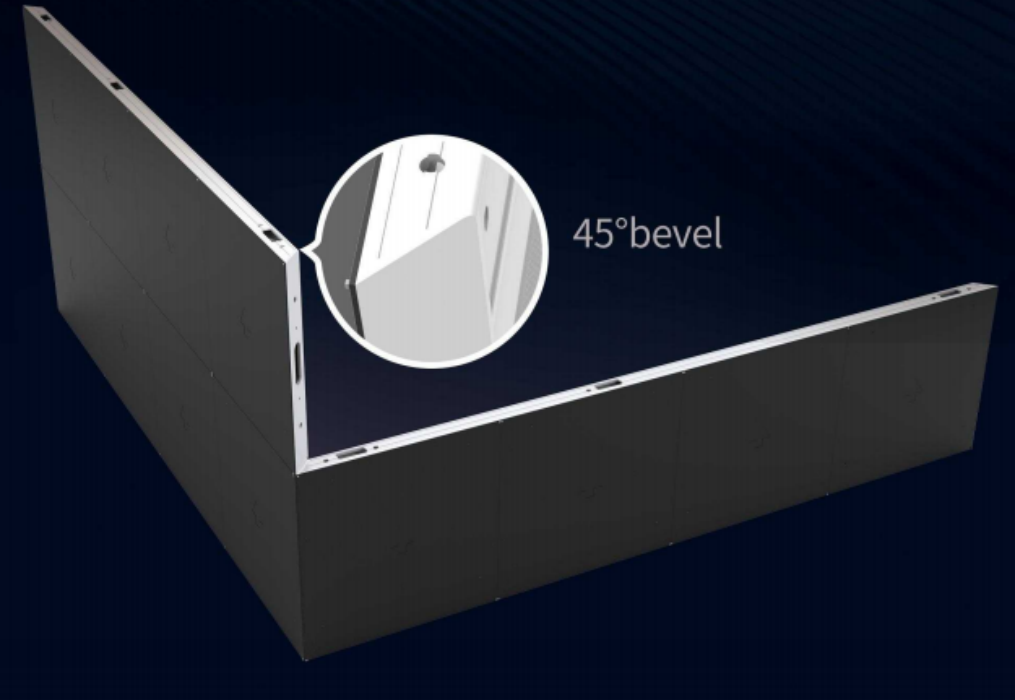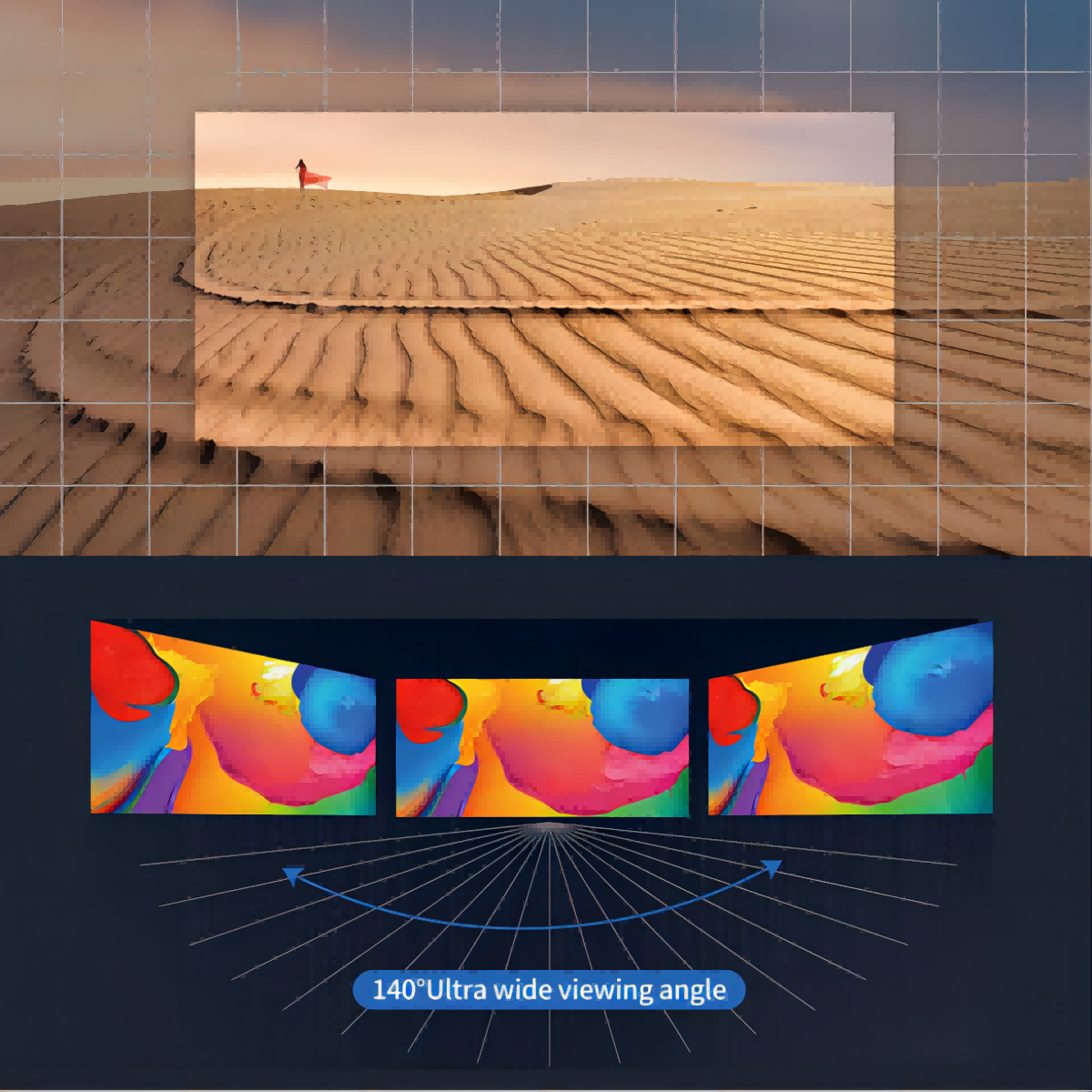 High brightness and low gray perfect picture quality
Realize seamless and smooth assembly between screens, bringing you the ultimate high-definition picture enjoyment. The best helper for your event, conference or exhibition.
The biggest feature of UT series is that it can be installed without welding. It will be equipped with mounting bracket, and all installation can be exempted from welding process. It is suitable for countries with high labor costs such as Europe and the United States. Especially suitable for high-end shopping malls, airports, stations and other places.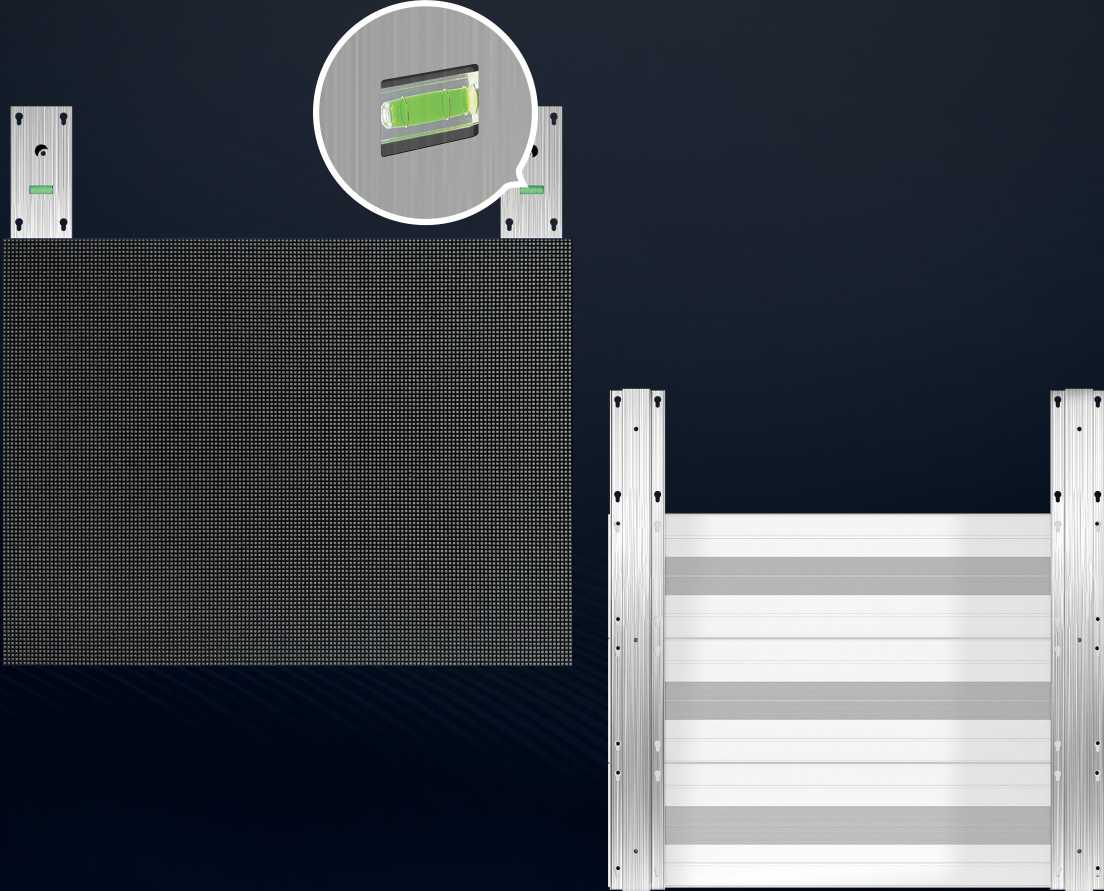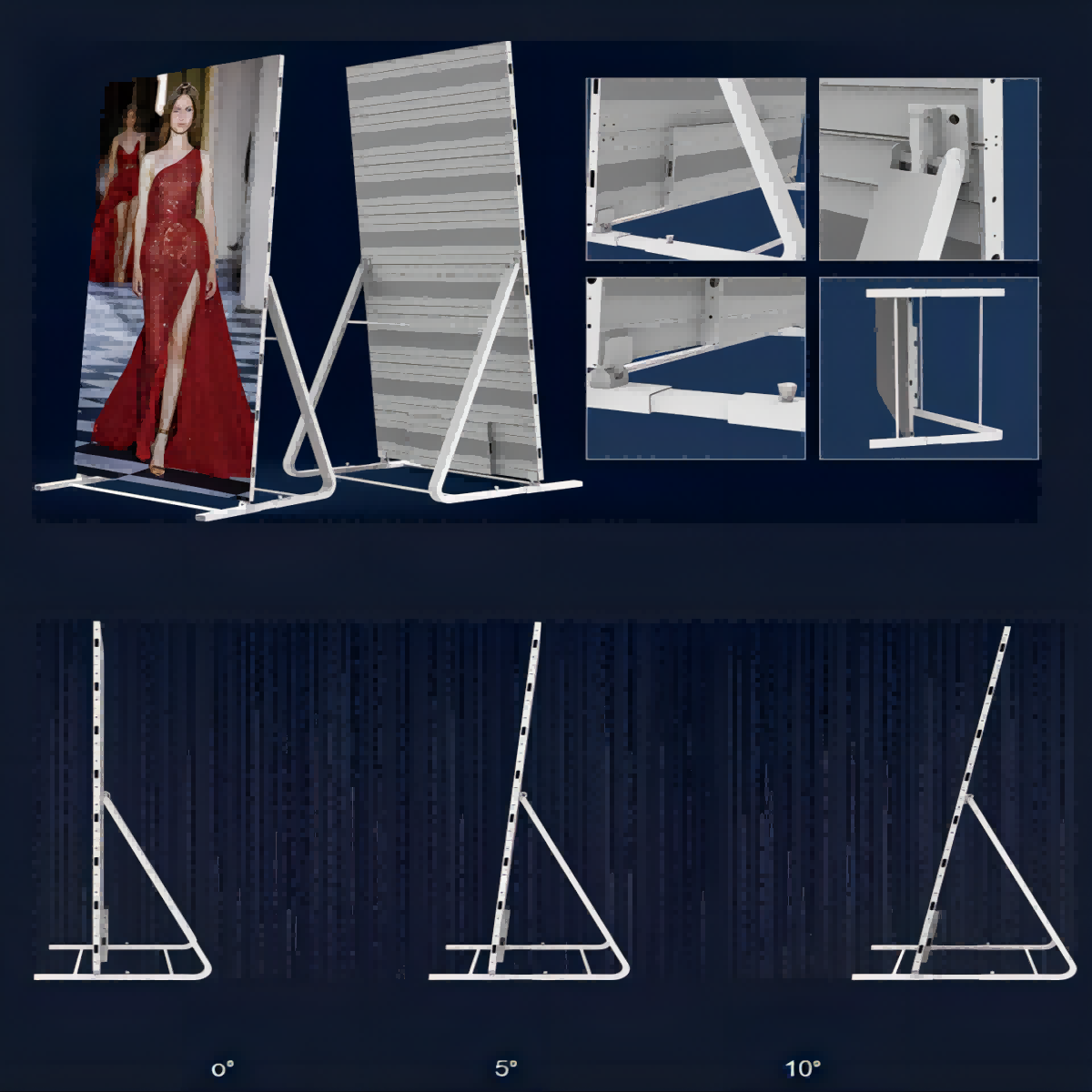 Adjustable floor stand (0°〜10°)
Advantages of Wall Amounted LED Display

Ultra-thin (thickness only 28mm)

Ultra-lightweight (cabinet weight only 19-23kg/sqm)

All front maintenance, simple structure and easy installation

High brightness and contrast, good color saturation
---
Previous:
LED Dance Floor Screen
Next:
LED Cube Display
---
Item Number
Pl.9
P2.5
P2.6
P2.9
Pixel Pitch
1.953mm
2.5mm
2.604mm
2.976mm
Pixel Density (m)
262144
160000
147456
112896
LED Arrangement
SMD1212
SMD2020/1515
SMD2020/1515
SMD1515
Module Resolution
128*128
100*100
96*96
84*84
Panel Resolution
384/512/640*128
300/400/500*100
288/384/480*96
252/336/420*84
Module Dimension
250*250mm
Panel Dimension
750*250*28mm
1000*250*28mm
1250*250*28mm
Panel Weight
19-23kg/sqm
Scan Mode
1/32
1月25日
1/32
1月28日
Brightness Level
600-800nits
Max Power Consumption
480W/m
Ave Power Consumption
150W/m
Operating Power Source
100-240V/AC50-60HZ
Visual View Angle
140°
Operating Temperature
-20~+50°C
Driving IC
DP3265S
Refresh Rate
3840Hz
Color Temperature
6500±500k
Protecting Rating
IP20
Signal Input Source
S-VIDIO.VGA, DVI, HDMI,SDI
Item Number
Pl.9
P2.6
P3.9
Pixel Pitch
1.953mm
2.604mm
3.906mm
Pixel Density (m)
262144
147456
65526
LED Arrangement
Flip Chip SMD1010
SMD1921
SMD1921
Module Resolution
128*128
96*96
64*64
Panel Resolution
384/512/640*128
288/384/480*96
256/192/320*64
Module Dimension
250*250mm
Panel Dimension
750*250*28mm 1000*250*28mm 1250*250*28mm
Panel Weight
19-23kg/sqm
Scan Mode
1/32
1/32
1月16日
Brightness Level
2000-3000 nits
Max Power Consumption
800W/m2
Ave Power Consumption
267W/m2
Operating Power Source
100-240V/AC50-60HZ
Visual View Angle
140°
Operating Temperature
-20~+50°C
Driving IC
DP3265S
Refresh Rate
3840Hz
Color Temperature
6500±500k
Protecting Rating
IP20
Signal Input Source
S-VIDIO.VGA, DVI,HDMI,SDI
Write your message here and send it to us